Give Your Loved Ones A Cleaning Service Gift Certificate This Christmas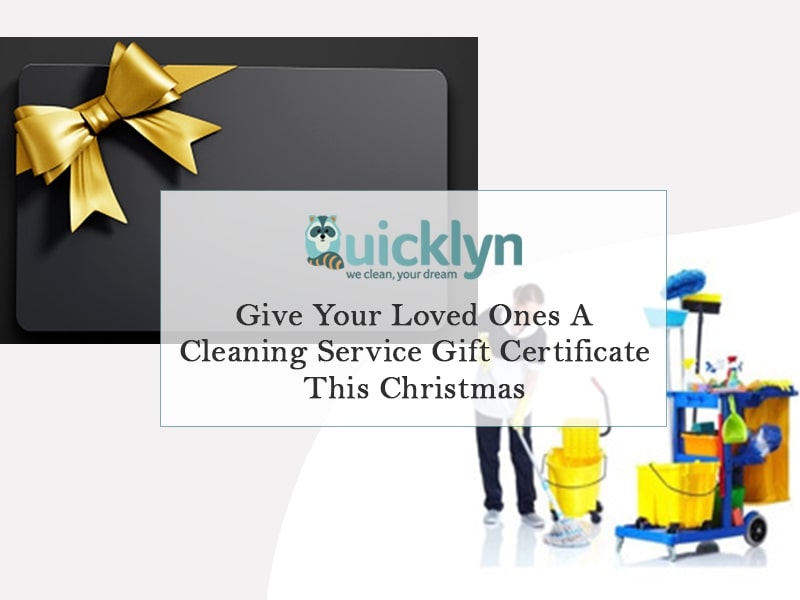 Are you looking for the perfect gift for your friends and family this Christmas season? Don't think too much and give them a cleaning service gift certificate! It can be an ideal gift for them to avail themselves of professional cleaning services for their house. 
No one denies that cleaning a house is a constant chore, and it is always on the mind of a homeowner, even when we are extremely busy. Sometimes, people want to try out such services but have inhibitions because of the charges, timings, or other reasons. Therefore, a gift card for weekly maid services is the perfect way to help your loved ones try out such a service so that they can assess it for themselves. 
The best thing about hiring someone to clean your house is that the entire house will be perfectly cleaned and disinfected at the same time. You will not have to spend hours cleaning every nook and corner of your home. It can come as a pleasant surprise when you offer it as a gift certificate cleaning service, especially before an occasion such as Christmas. It is a time when friends and family visit each other, and not having to clean the house during this period can be extremely pleasing. 
You can use these cleaning service gift cards for other occasions as well because they are something that will be much appreciated at all times. Everyone undoubtedly loves a nice and clean home. There are special gift cards for: 
Mother's Day:

Gift your mother a day off so that she can indulge in self-care, and professional cleaners can assume her duty of cleaning the house. Mothers or homemakers are usually the ones who are responsible for cleaning the house day in and day out. This gift card is the perfect present for Mother's Day as it allows them to pamper themselves and relax in clean surroundings without having to lift a finger. 

Birthday Gift:

A cleaning service gift certificate can be an ideal birthday gift because you will be offering something that will help reduce their stress and take away a huge chunk of their daily responsibility. Not many people think outside the box when it comes to birthday gifts, but if you have a loved one who is always cleaning the house or has a lot of kids or pets at home, this gift card could actually be a pleasant surprise for them. 

Baby Showers:

What is better than giving a new mother some respite from cleaning! A cleaning service gift certificate can be the perfect baby shower gift for a new mother who is close to your heart. This gift certificate makes sense both before the shower and after all the guests leave. This way, the to-be mother will not be required to clean the house after the shower, and she can simply relax and open up the presents while professionals take care of cleaning the after-party mess. 
There are more special gift cards for: 
Retirement Gift:

Stopping your professional work forever does not really mean starting the process of cleaning your house. When someone dear to you retires, you can offer them a gift card for weekly maid service so that they can spend their newly acquired free time on something that they truly love. This will help them unwind and pursue hobbies that they could not really take up when they were working professionals. Hence, the leisure time can be spent relaxing and traveling instead of cleaning the house (unless you truly love it). 

Thank You Gift:

When you appreciate someone for doing something for you, this is the best way to say thank you. It will give them some free time to relax and rejuvenate themselves while their house is cleaned and disinfected professionally. What can be a better way to show your appreciation towards someone for something they have done for you?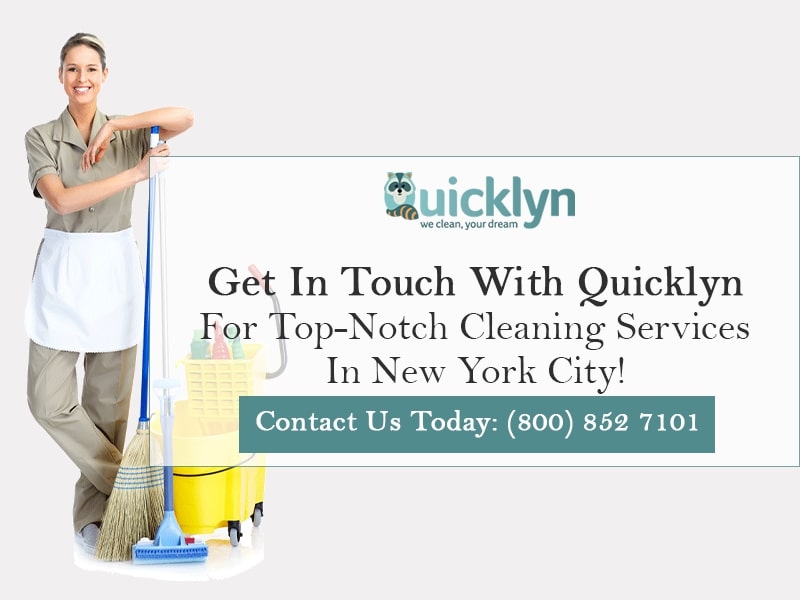 Get In Touch With Quicklyn For Top-Notch Cleaning Services In New York City!
Are you too busy thinking about presents for everyone this holiday season? Are you tired of racking your brains, trying to come up with gifts that would be appreciated by your loved ones? If you are searching for out-of-the-box Christmas gifts to show your love to your family and friends and make their day? Well, this holiday season, you can give your loved ones a clean home with a gift certificate for a cleaning service by Quicklyn. Give them a well-deserved break this Christmas so that they can relax and have fun on the holidays with their loved ones! 
Quicklyn offers a massive array of quality cleaning products and services in New York City. Right from home cleaning to condo and apartment cleaning, Airbnb, rental and commercial cleaning, we do it all. Just contact us and let us take care of everything so that the house of your loved one feels like home after we are done with it. With years of experience under our belt, you can rely on us to provide you with high-quality cleaning services without any hassle.