Hire AirBnB Cleaning Service For A Flawless Holiday Home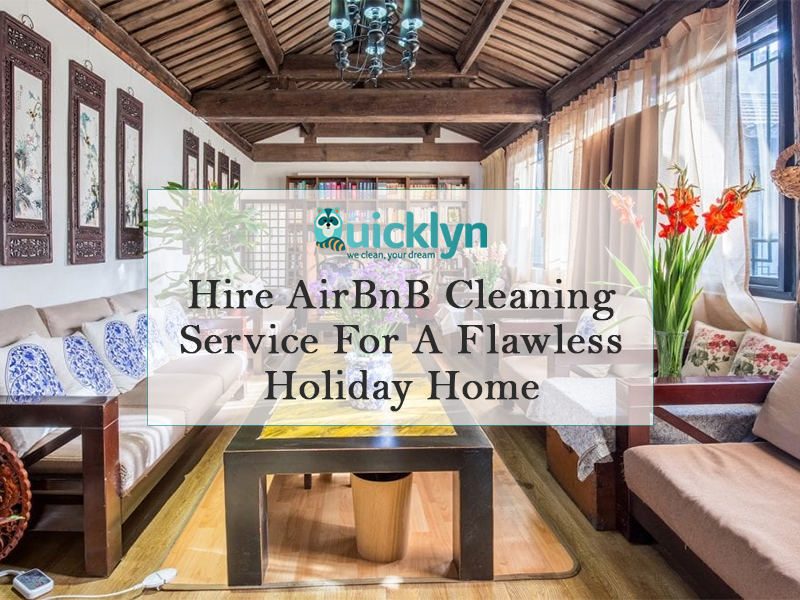 If you own one or more Airbnb properties, you would know the importance of keeping them exceedingly clean. Guests love clean holiday homes, and that is the most crucial thing when you host people at your Airbnb homes. Therefore, if you go for an Airbnb cleaning service, you can automate the cleaning process and forget about going to the property after the departure and before the arrival of guests.
Moreover, the average cleaning cost for Airbnb is not even exorbitant. If you compare the time you spend and the efforts you put in to clean your Airbnb property with the Airbnb cleaning service cost, you will surely find it worth it. The actual price may depend on the size of the house and the total time that the cleaners would require to clean it. You can avail yourself of hourly pricing to make it cost-effective for you.
Having professionals come to your house and clean every nook and corner is a luxury. Also, they clean many Airbnb properties, so they know how to do it in the most efficient manner. They also disinfect the whole house while paying special attention to toilets and the kitchen. A clean bathroom is something that can give you a very good rating on Airbnb. So, professional cleaners leave your toilet good as new after they finish cleaning and disinfecting it.
Hiring cleaning services for your Airbnb
Wondering about the benefits of hiring cleaning services for your Airbnb? Following are some reasons to consider a professional agency:
More Time For Yourself: When you hire cleaning services for your Airbnb, it would mean more time for yourself. You will not have to spend your precious time cleaning in and out of the property every time you have guests. This leaves up a lot of free time for yourself that you can otherwise spend working on creative ideas, spending time with your loved ones, or simply relaxing with some good food or a book. Rest assured that experts will carry out this task in the most professional, seamless, and hassle-free manner.
Professional Cleaning: Having professionals clean your property would mean quick and in-depth cleaning. Moreover, they use disinfectants and high-quality cleaning products to leave your house in perfect shape, ready to receive guests. In addition, no matter how good you are at cleaning a place, it is never possible to get every single part and corner of your house cleaned. Hiring professionals to do the job means that everything will be perfectly organized, and there will not be a speck of dust anywhere. This means revisits from guests and the spreading of word-of-mouth regarding your amazing Airbnb property.
Short Notice Clean-Ups: Cleaning agencies always have a backup in case of emergency cleanings. So, you will always find cleaners if you have a sudden booking from a guest who is planning to arrive right after another one leaves. This can take a huge load off your shoulders as you can focus on your business and leave the cleaning to the professionals.
More Money
By investing in cleaning companies, you can earn more money because you will be in a position to accept back-to-back bookings. As mentioned above, cleaning professionals can come, do a quick and thorough cleaning and keep your Airbnb property ready for your next guest. So, it will give you quick returns on your investments without having to worry about your property being presentable for guests.
Positive Reviews: Airbnb businesses run thanks to the positive reviews posted by guests on rental properties. Hence, it is important to ensure that the services are top-notch. This is so that guests show interest in booking your property. You need them to end up leaving positive reviews for future customers. For this purpose, cleanliness is an important consideration. This is precisely why you must get a professional cleaning service.
Shared Responsibility: There are a number of responsibilities associated with entertaining guests at your Airbnb property. If you have multiple rental properties, it can become quite time-consuming to manage reservations, indulge in marketing, etc. This adds to a lot of work burden and stress. You might end up forgetting to get the property cleaned before the next booking. Employing an expert sanitation facility is the best way to share the responsibility and reduce your worry. This way, you can focus on the other important parts of renting a property.
Consistent Results: Finally, Airbnb cleaning service must deliver consistent results to stay qualified and relevant in the market. Once you choose an appropriate service, Quicklyn will thoroughly clean your property. We will perform to the highest standards for an unparalleled experience for your guests.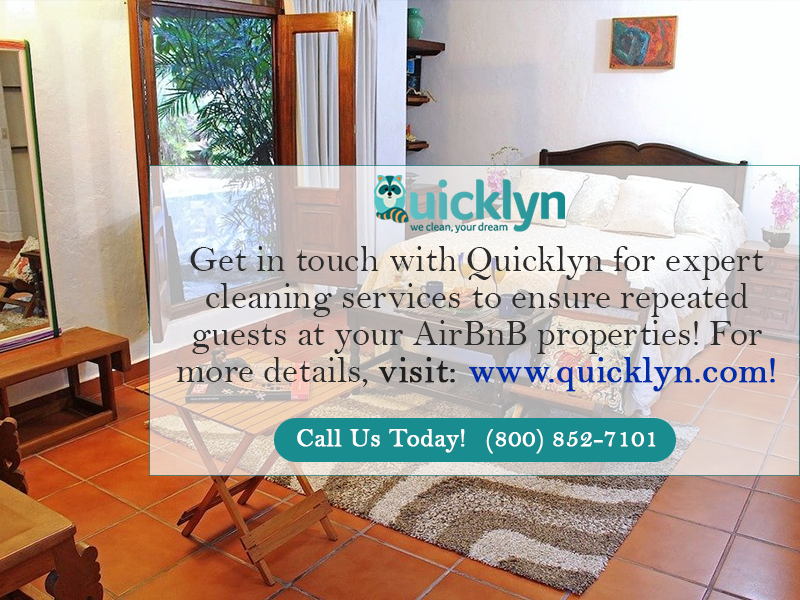 Takeaway
Get in touch with Quicklyn for expert cleaning services to ensure repeated guests at your Airbnb properties! For more details, visit https://quicklyn.com!