How Often Should You Hire a Deep Cleaning Service?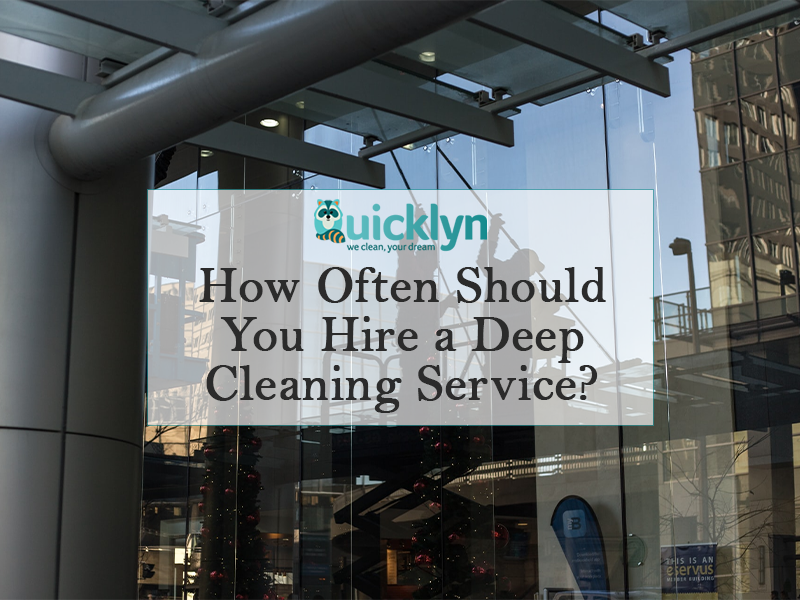 Do you live in New York and have a busy lifestyle? Want you love to maintain your home and keep it clean at all times? Do you hate the accumulation of dust in the corners and non-accessible parts of your house? If  YES, you need is a maid with perfect cleaning services. However, while hiring a deep clean maid service in New York, people often wonder about the frequency of this cleaning service. How often should you avail yourself of deep clean maid service in NYC to get the best results? If you have decided to hire maid cleaning services this blog will help you out!
Before making a decision, you must know that cleaning agencies offer a wide array of deep clean services for homes and offices. Hence, you can assess what type of service would work best for you. Following are some of the services they cover:
Deep Clean Maid Service of Bathrooms and Kitchens: Everyone loves to have a clean kitchen and toilet. So, as a part of these services, your kitchen and toilets are deeply cleaned with high-quality cleaning materials and disinfectants.
This makes sure that everything is perfect after the two most important areas of your house are cleaned. This also ensures that you can rest easy about catching viruses, bacteria, or getting sick due to unwanted dust or dirt in your house.
Vacuum Cleaning Of The Entire House: This service includes vacuum cleaning of the entire house to make sure that there is no accumulated dust anywhere. This also covers hidden areas such as under couches, beds, and in the corners of bookshelves.
Mopping Of The Whole House: After the vacuum cleaning and dusting, the floors are also mopped to offer an amazing finish. This ensures that your entire house feels fresh and is thoroughly cleaned and shiny after the cleaning agency is done with it.
Making Beds/Changing Bed Sheets
You can also ask cleaning agents to make your beds or change the bedsheets from time to time. You can decide the frequency and leave the bedsheets that you want to change on top of your bed before you leave. This indicates that you would like a change of sheets and the cleaning maid will expertly do it for you.
Cleaning The Window Glass & Doors: Cleaning the window glass and doors can be a hassle. It takes time and a lot of effort. Moreover, if you have floor-to-ceiling windows, it can prove to be quite a challenge. So, you can ask the cleaning agents visiting your house to wash and clean the windows and doors thoroughly.
Dusting The Entire House: Without realizing it, a lot of fine dust particles get accumulated on the surface of tables, chairs, paintings and any other surface. Cleaning agents do an overall dusting every time they visit your house.
Some of the basic deep cleaning services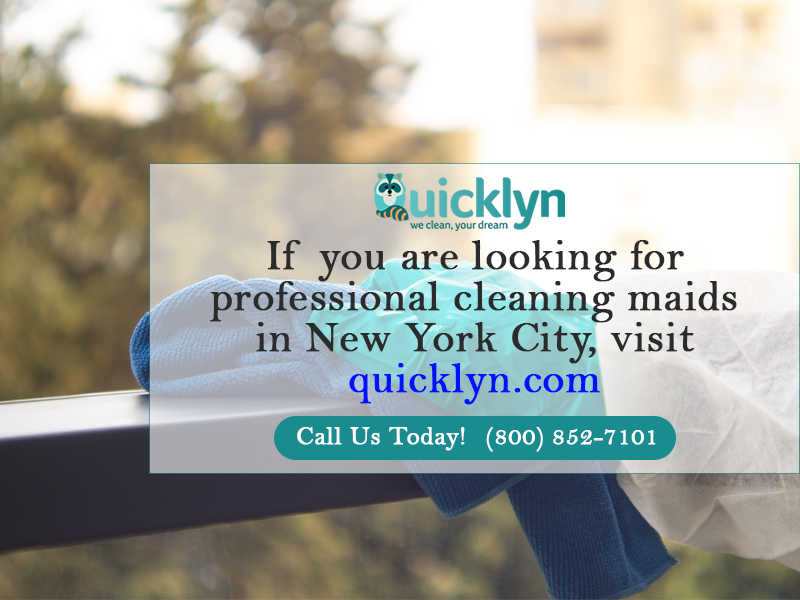 The frequency largely depends on the lifestyle of a person, the number of family members, the size of the house. It also on your individual needs. Accordingly, you can decide on one of the following frequencies:
Daily Cleaning: If you have kids or pets at home who require a lot of attention or if you are a full-time worker, you can choose a daily cleaning service so that you do not have to stress about also cleaning your house after a long day at work.
Weekly Cleaning: If you just require some help once every week to clean certain parts of your house, you can choose a weekly cleaning service.
Bi-Weekly Cleaning: Cleaning agencies also offer a bi-weekly cleaning service for those who seek a professional cleaning job twice a week.
Monthly Cleaning: Finally, you can also go for a monthly cleaning service if all you want is a deep cleaning done at your home once a month. In this service, every nook and cranny of your house will be cleaned thoroughly. This is to ensure that the areas that are difficult to reach are completely dust-free.
Takeaway
You can choose the frequency of a cleaning service according to your exact needs. You can do this to make sure that your house is spick and span at all times. A clean house takes a lot of the stress away. A cleaning agency does just that.
If you are looking for professional cleaning maids in New York City, visit https://quicklyn.com to book a slot for yourself today. Feel free to contact us if you need any further details about our services!