Is It Worth Paying For Cleaning Services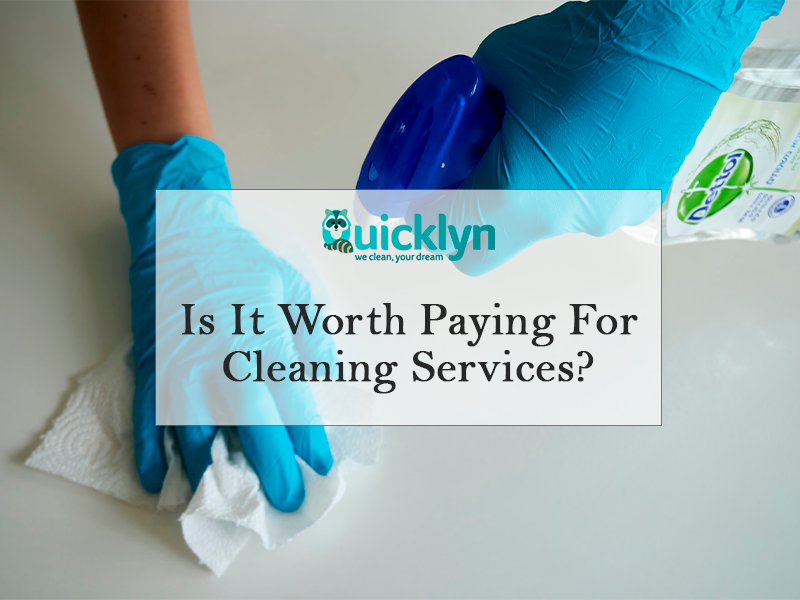 Have you been thinking about hiring cleaning services for your apartment and are not sure if you should go for one? Are you wondering if having people over to clean your house is worth the money? If yes, then this blog will answer some of your questions to help you make an informed decision about hiring a cleaning service!
The first thing that we all think of when hiring cleaning services for our homes is, "How much does maid service cost?" After all, it is our hard-earned money, so paying for maids should be worth the money.
How Much Is Maid Service?
When you are looking for cleaning services in New York, you must look for a place that charges you a flat hourly rate so that there is no scope for confusion. On average, the cost of cleaning services for a one-bedroom apartment would be somewhere around $119 considering it takes 3 hours to do a deep cleaning of the house. That said, depending on the size of your house, the charges may vary. For a two-bedroom apartment where it might take around 4 hours to clean the entire place, the charges would be about $139. Similarly, the charges vary for 3 or 4 bedroom apartments.
Apart from that, you can also avail yourself of hourly services and choose one cleaner for 3 hours or 2 cleaners for 3 or more hours depending on your requirements. You can also go for add-ons such as ironing services, loads of laundry, cleaning inside the fridge, cleaning the windows, etc. Also, it is not necessary to go for the same plan every time. Depending on the weekly or monthly requirements, you can choose the type of services you need.
Do You Have Time To Clean?
Before spending money on house cleaning services, you must ask yourself if you have the time to clean. Imagine spending all day at work and then spending the weekend cleaning your kitchen, toilets, and entire apartment. By spending some money on a monthly basis, you can get this huge load off your back. Professional maids would come to clean your house, which means you will come back to an exceptionally clean and disinfected house. That way, you will have enough time on the weekend to spend time with your family, go out with friends or simply relax on your sofa without worrying about the cleaning. Moreover, with flexible cleaning options, you can choose a hassle-free and budget-friendly alternative that works for you.
Why Go For A Cleaning Service?
Some people might question the reason why there is a need to hire and pay for a house cleaning service in the first place. If you have been wondering about the same thing, here are a few compelling reasons to convince you of this wonderful idea:
Helps In Relieving The Stress Associated With Cleaning Your House:The best thing about hiring a cleaning service is that it takes a huge load off your shoulders, and you do not have to worry about cleaning your house on top of all the things you have to do on a daily basis. This means that when you get back home after a long day at work, your house will be thoroughly deep cleaned by professionals, and you can relax with a beer on a clean couch in organized surroundings.
Frees Up A Lot Of Your Time: Have you been sitting on an idea for a long time but have simply not had the time to work on its execution? Well, hiring a cleaning service can help you have a lot of leisure time to work on that idea and grow, both personally and professionally.
Ensures That Your House Is Spick And Span At All Times: Your house will be clean and tidy at all times, thanks to the services of a cleaning service.
The Cleaning Services Are Highly Professional: Cleaning agencies have professional and experienced maids working for them. This means that you can ensure a deep-cleaned house that would otherwise be very difficult to handle on your own.
 Keeps Diseases At Bay: With a clean house, you can keep the bacteria and viruses lurking in different parts of your house at bay. Hence, you are less likely to succumb to the flu or common cold.
Takeaway
As is evident, hiring the services of an expert cleaning service can go a long way to helping you relax after a long day at work. This frees up a lot of your time and ensures that your house is thoroughly cleaned without you having to lift up a finger. Moreover, you can even tell the maids visiting your home how you like things done to ensure that the services are personalized according to your likes and dislikes.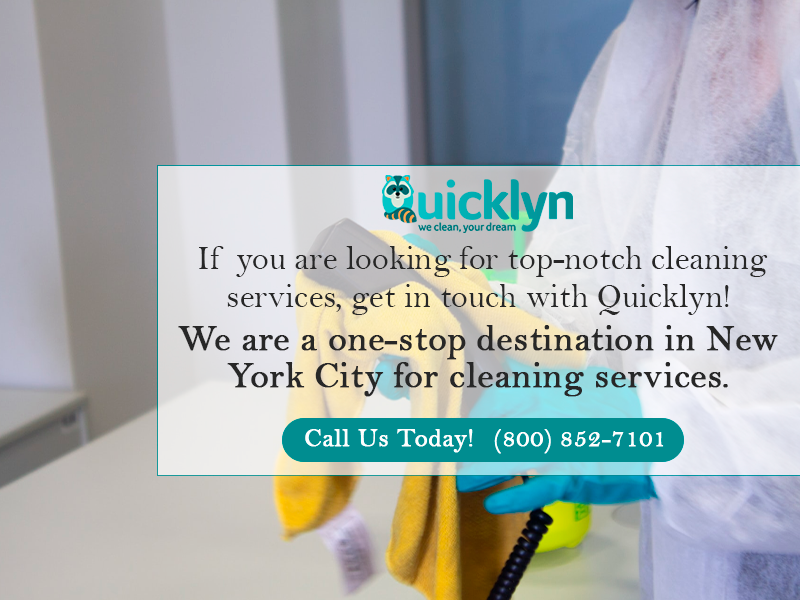 If you are looking for top-notch cleaning services, get in touch with Quicklyn! We are a one-stop destination in New York City for cleaning services and can help you enjoy a cleaner and healthier indoor space. We are a trusted cleaning agency in NYC with a flexible schedule, which means we can arrange a visit according to your convenience. Visit https://quicklyn.com to book your slot today!