Make House Cleaning Fun: Tips To Keep You Engaged While You Spruce Up Your Abode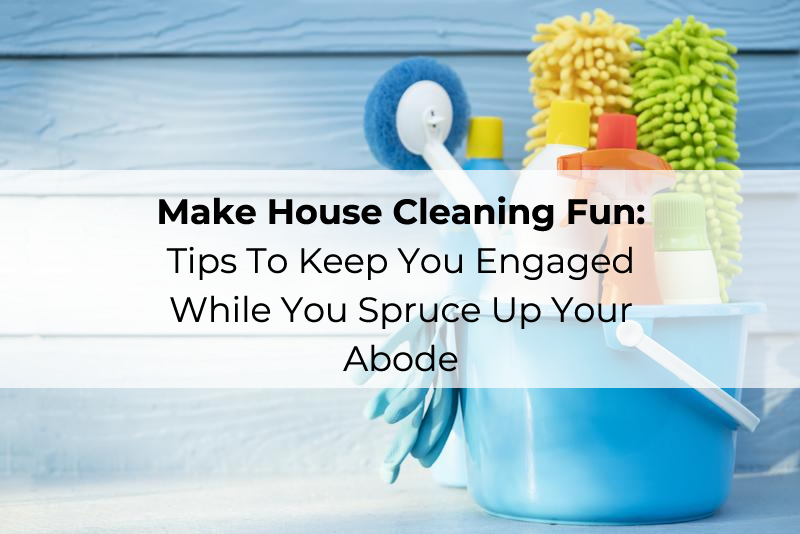 Quicklyn is your favorite provider of Apartment cleaning services in New York, and we are here with some amazing tips on making cleaning fun. Everyone loves a clean house, but no one is fond of putting in the hard work that goes behind it. Nobody spends their week filing in long hours at work, only to have their much-needed weekends terrorized by cleaning chores, right? However, when it comes to matters of the home, rarely do we get a choice. Thankfully, mankind is an inventive species. While we certainly cannot keep these chores at bay, we can definitely come up with ways to make them feel less chore-like. A cleaning routine that gets the work done AND is fun at the same time- sounds like a winner, doesn't it?
If you're someone who has historically struggled with finding their will for household chores, then this article is just for you. Discussed below are a set of fun cleaning tips that will not only brighten up your house but also your mood. Read on to find out more about them!
Turn The Volume Up
How can we write about a fun tip and not include music in it? There's probably nothing else on this planet that deals with our many moods as expertly as music does. From celebrating an accomplishment to giving us company in our hours of solitude, music is truly man's best friend (no offense to dogs) in more ways than one. It's rather obvious, thus, that our first cleaning tip has music as its core ingredient.
After all, what else could be counted upon to turn a mundane activity into an interesting one but music? So, the next time you take out your broom and put on your cleaning gloves, do not forget to crank up the volume of your speaker! Sing aloud and dance along to your favorite beats and watch the shackles of these dreaded chores succumb to your groovy vibes. This playfulness will not only elevate your mood but also help you complete your tasks sooner than usual. Decorate your playlist with the artists of your choice and let them be your partners while you go about making your home a cleaner and a better place to live in.
Use A Timer
Nothing makes a job as exciting when it is made competitive. If you are overwhelmed by the number of tasks at hand, the best way to deal with them is to look at each of them as individual timed challenges. Set a timer for each task and try to complete it within that particular time frame.
This method proves to be very effective when you need to get your house cleaned in a short span of time (aka last-minute guests). Using a timer while cleaning ensures that you stay focused on the job ahead whilst simultaneously thinking of the most optimal way of completing them. Of course, the pleasure of beating that voice in your head that constantly goes "you won't be able to do it" is an additional bonus.
Gamify The Tasks
While using a timer is a good way of keeping you motivated, at times it can manifest itself as an unassailable pressure test, leaving you more discouraged than ever before. This is where gamifying the tasks come in handy. Give yourself some points or a small reward for every time you finish tidying up a certain portion of the house. Advice from a reputable Apartment cleaning services in New York, doing this actually works.
Placing incentives will make sure that you have at least something to look forward to when you are finished with your tasks. The best part is, the rewards can be anything that you like and not necessarily something extravagant. It can be something as simple as ordering in and treating yourself to a bite of your favorite dish at the end of a long, hard day of cleaning. Nothing beats the feeling of "earning" your favorite meal, does it?
Multi-task
We get it, scrubbing the floor for minutes at the end can be a rather monotonous task. But not quite if you attempt it while listening to an interesting podcast, right? Yes, multi-tasking is the most effective solution to overcoming relentlessly tedious tasks.
Have your favorite sitcom playing in the background when you are cleaning the living room, and plug in your earphones while moving into the kitchen. What about the guest room and the bedroom you ask? Why of course, ring up an old friend and have them give you company while you tend to your duties.
Outsource Your Cleaning Chores To Quicklyn, Your Favorite Provider of Apartment Cleaning Services in New York
In the hustle and bustle of everyday life, attending to our everyday chores can appear to be fairly overwhelming. This is where Quicklyn comes into the picture. Quicklyn's vast suite of apartment cleaning services in New York helps you find housemaids and provides you with top-notch cleaning options that take the burden of cleaning the house completely off your shoulders. Our hand-selected team of professional cleaners and luxury maids are always ready to keep your home looking, smelling, and feeling fresh – so you don't have to.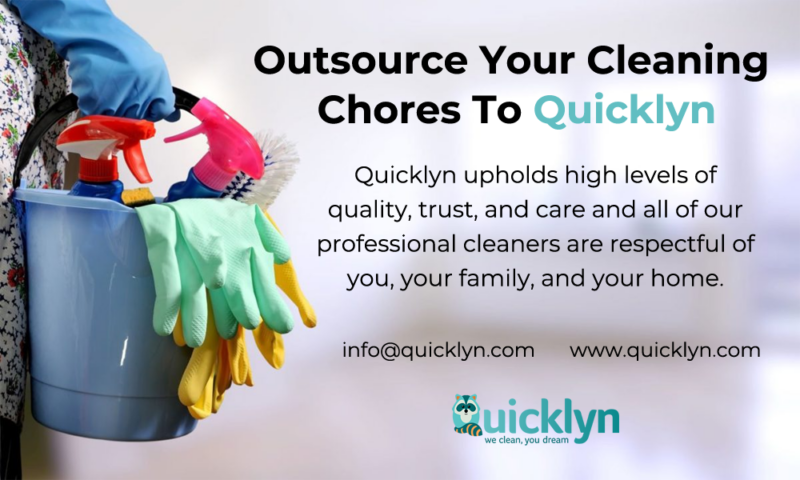 Quicklyn upholds high levels of quality, trust, and care and all of our professional cleaners are respectful of you, your family, and your home. Quicklyn's mission is to go above and beyond to ensure your home remains clean and safe. Its cleaning services are tirelessly dedicated to keeping NYC homes spotless. So, the next time you think of searching for a "cleaner near me", save yourself some time and book Quicklyn instead.