Be Careful Where You Sleep On: Mattress Cleaning Tips That Will Never Disappoint You!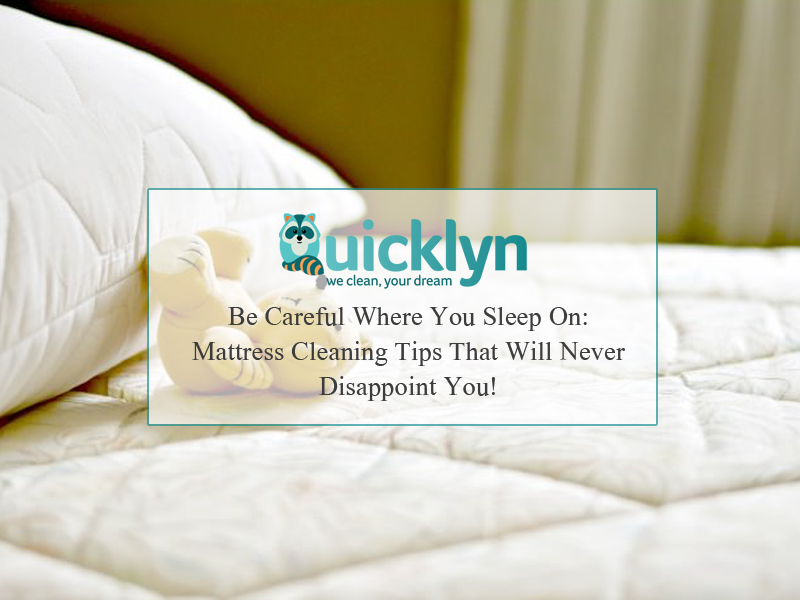 The mattress on your bed is what fills you with unbridled comfort, support, leisure, and most importantly, allows you to exact a good and peaceful night of sleep. Having said that, one can't ignore the fact that our mattresses can also play host to millions of undesirable foreign substances such as dirt, dust mites, and even bacteria. Not only is a clean mattress important for upholding good health and hygiene, but it's also a smart way to protect your investment. In this article, we share with you a list of the most effective yet easy to follow mattress cleaning tips that'll make sure that nothing gets in the way of you and a good night's sleep. Read on to find out!
Vacuum Regularly
Vacuuming your mattress on a regular basis is hands down one of the quickest and easiest ways to perform mattress cleaning. Just ensure that you use the upholstery attachment on your vacuum so that you don't end up damaging either the mattress cover or pillowtop. Start vacuuming from the top of the mattress and gradually work your way down. Pay extra attention to trims, cracks, and crevices, that's where the stubborn layers of dust and debris lodge themselves! Repeat this process on the reverse side of the mattress too.
To keep pungent odors at bay, spray some baking soda on the mattress. If you notice any regions where the odor is significantly worse than its surroundings, then first sprinkle the baking soda then use a scrub brush to gently rub the baking soda in. Afterwards, let the baking soda sit for around 10 minutes. Once the baking soda is done working its magic, vacuum it all up. A combination of regular vacuuming alongside the application of baking soda will leave your mattress looking clean and neat as ever.
Treat Stains Immediately
One of the best ways of keeping a mattress clean is to make sure that any stains are removed as soon as possible. If you accidentally spill a drink on your mattress, blot it immediately using microfiber cloth or a clean, dry towel. Letting spills sit will cause them to seep into the core of your mattress and give rise to mold and odor. Another efficient way of tackling stains involves creating a mixture of water and dish soap, both present in equal concentration. Spray the mix over the stain and then scrub it thoroughly until the stain comes out.
To remove stains like urine or blood, try laundry detergent mixed with water. If you need help removing discoloration, then consider using a hydrogen peroxide solution.
Practice Smart Mattress Habits and Mattress Cleaning Tips
Cleaning a mattress isn't a one time job. It is a continuous practice. You need to adopt and implement good habits that will prevent problems in the first place. Add a mattress protector that can keep your bed safe from things like dirt, dust mites, and spills. Further, purchase machine-washable mattress cleaning tips covers for easy cleaning.
Additionally, ensure that you always wash your sheets, pillowcases, and mattress topper once every two weeks at the very least. You can also keep the mattress cleaner by keeping your room cool at night. When the temperature is cooler, you're less likely to sweat which reduces the volume of bodily fluids that can come into contact with your mattress. And finally, avoid taking your meals on the bed. Spills and crumbs can create a nasty environment and play host to nast pests.
Air it Out
Airing your mattress out after cleaning makes sure it remains dry and neat at all times. This goes a long way towards eliminating moisture from the nooks and crannies of your mattress. When any moisture becomes trapped inside your mattress, it can lead to a variety of issues like mold and mildew.
Whenever the weather is warm, get into the practice of opening your bedroom window and letting some fresh air in. This will allow your mattress to dry out faster and will spare you from moving it outside to give it air. Further, the sunlight entering from the window will aid in killing any excess bacteria and mold. It may also eliminate odors while it dries your mattress out faster. A good airing of your mattress is recommended at least every six months. Ideally, you should do this every time you clean it so that it's perfectly dry and hygienic.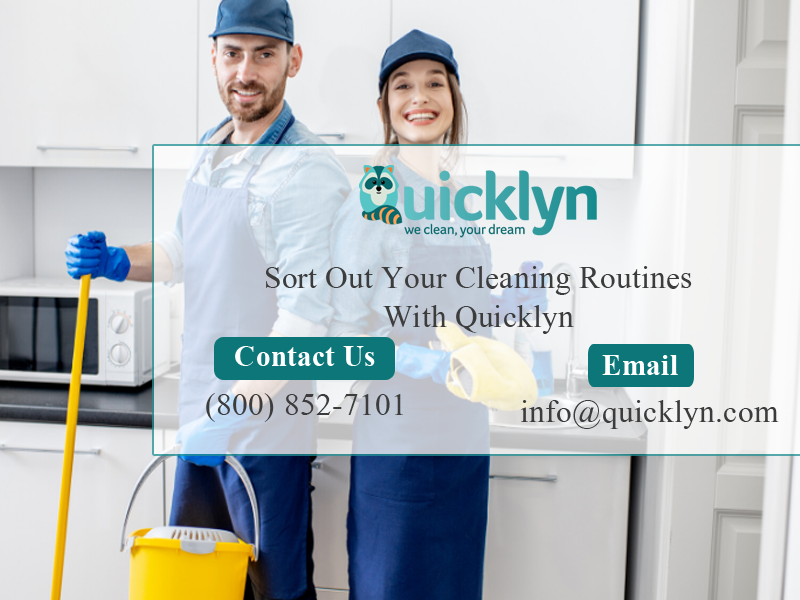 Sort Out Your Cleaning Routines With Quicklyn
Quicklyn's vast suite of apartment carpet cleaning services, as well as a deep clean maid service in NYC, helps you find housemaids and provides you with top-notch cleaning options that take the burden of cleaning the house completely off your shoulders. Our hand-selected team of professional cleaners and luxury maid service are always ready to keep your home looking, smelling, and feeling fresh.
Quicklyn upholds high levels of quality, trust, and care and all of our professional cleaners are respectful of you, your family, and your home. What's more, our commercial cleaning prices are as pocket-friendly as they get! Quicklyn's mission is to go above and beyond to ensure your home remains clean and safe. Its cleaning services are tirelessly dedicated to keeping NYC homes spotless. So, the next time you think of searching for a "cleaner near me", save yourself some time and book Quicklyn instead.