Get Your Post-Construction Cleaning Routine Right With This Guide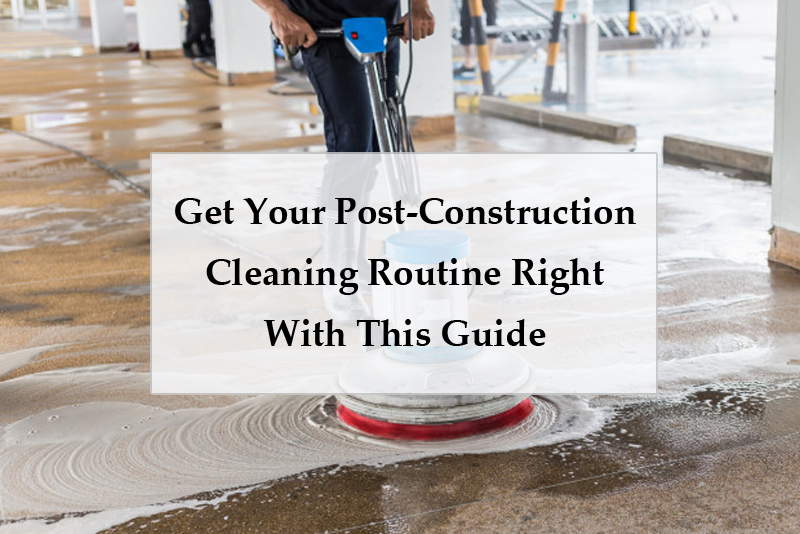 House construction is an arduous project, it takes a lot to survive and the housekeeping services cost could be extremely high, however. When it goes smoothly and wraps itself neatly, the sense of accomplishment that follows is incomparable. However, just because construction is done doesn't mean that the job is over. The real job starts after that in the form of post-construction cleaning.
Post-construction cleaning is highly important for ensuring that the building is safe, clean, and inhabitable for tenants. Needless to say, post-construction cleanups can be a huge task. Keeping that in mind, we came up with this post-construction cleaning checklist to help you cover your bases effectively. This guide elaborates on everything that needs to be done to successfully wrap up a post-construction cleanup job. Read on to find out more!
Vacuum All Carpets
In order to make your carpet floors look their finest, you need to vacuum them meticulously. Doing so will allow you to eliminate any leftover debris that might have found its way to your carpet from the construction sight. After all, the last thing you'd want in your living room is a dirty carpet, right? Besides carpet, you should vacuum your hard floors such as tile, wood, and bamboo regularly as well.
Dispose Of All Trash
Construction sites are notorious for playing host to bins and bins of trash. These could include paint cans, old coffee cups, cement sacks, construction debris, etc. If left unattended the trash could pose serious health threats to everyone residing around the construction site. Hence, it is important to remove and dispose of this waste in the proper manner.
Sponge Countertops
More often than not construction projects lead to the deposition of stubborn layers of dust and grime on your countertops. But don't worry. It's easy to get them sparkling again. All you need to do is take a sponge, dip it into a solution of water and bleach, and scrub it over the entire surface of the countertop.
Clean The Windows
No post-construction cleaning checklist is complete without window cleaning. Thankfully, the process is not all that challenging. You can clean your windows using a paper towel and a regular window cleaner such as Windex. If you prefer natural options, then you can always opt for organic window cleaning products. Ensure that you clean windows to an extent where no streaks or hand imprints are visible on its panes.
Tips You Need To Keep In Mind During Post Construction Cleaning
Before you embark on your post construction cleaning routine, there are certain tips that you should keep in mind to make the process smoother and less painful for everyone involved. We talk about them at length in the following segments.
Accounting for Safety
No matter how much your mind is consumed with the scale of the mess that needs to be cleaned, it's essential that you understand the hazards and dangers that may be present within the mess as well as the safety precautions. Broken glass, stray nails and leftover debris are just a few of the dangers that may lurk within the mess spewed by a construction site.
Often these bits prove to be incredibly difficult to spot. To avoid these hazards, make sure you're wearing work boots that protect your feet if you accidentally happen to step on something sharp. Without proper precautions, these objects can puncture your skin and cause injuries. The last thing you need is to injure yourself during the cleaning process. Establishing proper safety measures is an absolute must for post construction cleaning.
Right Equipment
While you do need the good old broom and vacuum machine to perform the preliminary cleaning of the site, you can't use them to clean up the whole construction site. Therefore, you'll need to invest in professional-grade equipment.
Such equipment may include dust masks, cleaning bins or dumpsters, utility carts, industrial vacuums, mops and buckets, ladders, carpet cleaning supplies, and more. Sure, these might pinch your wallet but they're definitely worth the investment. If you want to effectively clean up the site and make your business look presentable, then you have no choice but to keep these equipment handy.
Professional Expertise
Acquiring industry-grade cleaning equipment is only half the job. The other half lies in knowing how to operate it. The last thing you would want for your costly, professional cleaning equipment is to be misused and damaged. If you want to ensure that these equipment are being operated in accordance with the best practices, you should get in touch with Housekeeping Services Cost like Quicklyn.
Hiring a professional cleaning service is the best way to deal with mounting costs that are commonly associated with post-construction cleaning. Working with a professional service will save you a lot of time, hassle, and money. By hiring Quicklyn's services, you'll be renting our professional cleaners and their equipment at a much more reasonable price than buying and learning how to use it all yourself. Besides saving time and money, you'll be able to achieve the best results possible.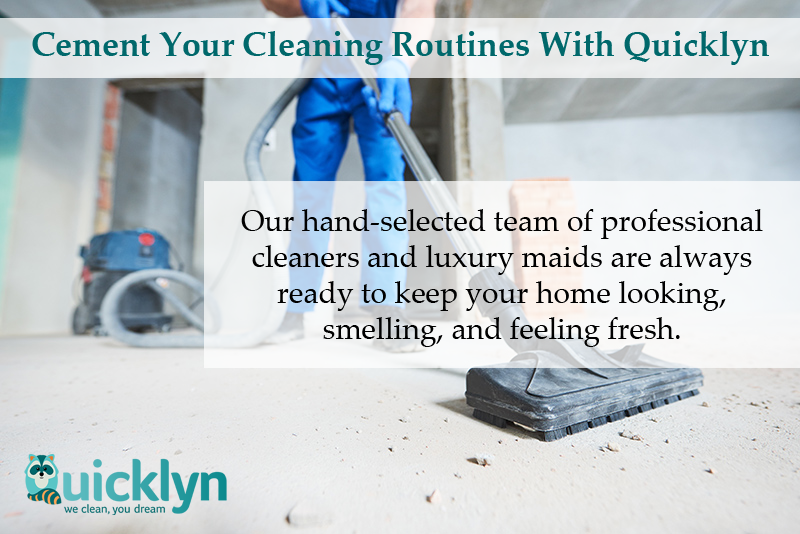 Cheapest Housekeeping Services cost
Quicklyn's vast suite of apartment cleaning services in New York helps you find housemaids and provides top-notch cleaning options that take the burden of cleaning completely off your shoulders. Our hand-selected team of professional cleaners and luxury maids are always ready to keep your home looking, smelling, and feeling fresh – so you don't have to.
Quicklyn upholds high levels of quality, trust, and care and all of our professional cleaners are respectful of you, your family, and your home. Quicklyn's mission is to go above and beyond to ensure your home remains clean and safe. Its cleaning services are tirelessly dedicated to keeping NYC homes spotless. So, the next time you think of searching for a "cleaner near me", save yourself some time and book Quicklyn instead.