Pro Tips To Keep Your Airbnb Neat & Clean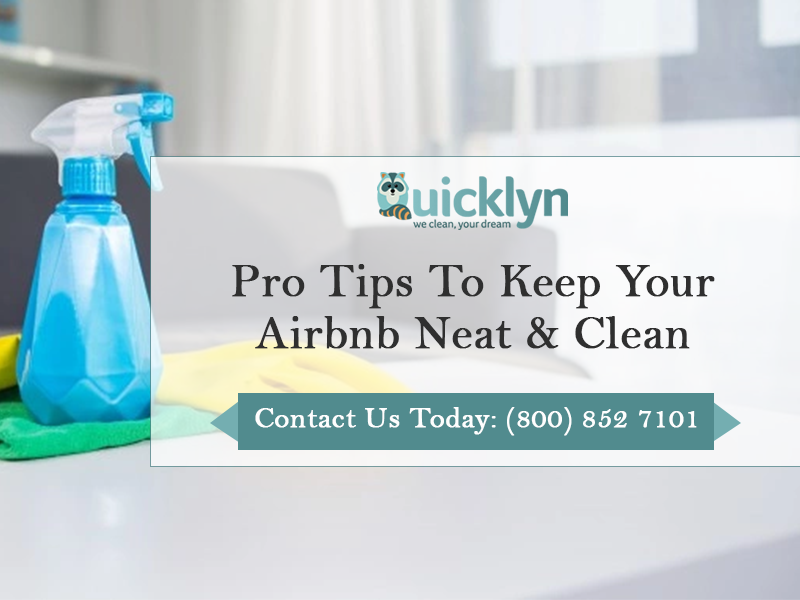 Having an Airbnb cleaning service is a great way to meet people around the globe while also supplementing your monthly income. However, one of the things that all the guests care about is its cleanliness. That is why high cleanliness standards are one of the most important requirements of Airbnbs. Moreover, you even have to pay the penalty if your Airbnb receives low ratings for cleanliness. Hence, you need to be on top of your game with changing the linens, vacuum cleaning the floors, mopping, sweeping, and much more.
However, this can be quite draining physically and mentally, especially if you have a full-time job. In such a scenario, an Airbnb cleaning service can be of great help to you. The average cleaning cost for Airbnb would normally not even exceed the overall income that you accrue through Airbnb hosting. Moreover, the returns you get in terms of comfort and high-quality cleaning are also very high.
However, before you hire a cleaning service, you must keep these pro-tips in mind to make the most out of it. If you plan your cleaning according to these tips, you will definitely get a lot of returns on your investments.
Here are some pro tips that will help you keep your Airbnb neat & clean:
Schedule Deep Cleaning Of Your Property Regularly
One of the secrets to a clean Airbnb property is regular deep cleaning. You can schedule a monthly or quarterly deep cleaning of your property, depending on the size and the number of guests. That way, you will not have accumulated dust, and it will be super clean for your guests when they arrive. Deep cleaning includes special areas such as:
Cleaning carpets.
Deep cleaning of cupboards & kitchen cabinets.
Cleaning of appliances such as fridge, microwave, etc.
Cleaning closets.
Apart from this, you can also add or remove areas as per your requirements. Deep cleaning can really ensure a welcoming Airbnb home for your guests.
Schedule Professional Cleaning Between Guests Arrival And Departure
Every time your guests arrive or leave, you can schedule a cleaning with professionals. They can help you with disinfecting and cleaning everything, leaving it perfectly cleaned. Apart from that, the cleaning experts would make the beds, take care of the dishes, mop and sweep the floor, vacuum clean rugs and carpets, clean the bathtubs and toilets, take the trash out, wipe the countertops, check for low inventory, or damages, and all the other basic things.
So, if you are in New York, you can reach out to us, and we will be happy to help. Our professional cleaners know exactly how to clean an Airbnb property to ensure that it is perfect before the new guest's arrival.
Check Your Toiletries Before The Arrival of Your Guests
There is nothing worse than not having toiletries in the bathroom when your guests arrive. So, it is a good idea to have a good stock of toiletries and other supplies in your Airbnb. This will definitely give you a lot of positive ratings and reviews.
When you hire an Airbnb cleaning service, the professionals can also keep you updated with the supplies in your toilets. This can almost become an automated process, and you will never miss out on your toilet supplies when you have the cleaning professionals keeping an eye on it.
When they inform you about the supplies, you can refill them immediately, leading to greater satisfaction for your guests and amazing reviews for you.
Keep a Lookout on Damages
Damages are an inevitable part of any home. However, if you don't deal with damages immediately, they might spread over and become much bigger issues in the long run. Moreover, if you don't notice it before your guests' arrival, they might give you negative reviews if it causes inconvenience to them.
You can ask your cleaning team to keep a lookout for damages and take a picture for you. That way, you will be hands-on with any issues that may arise in your property and fix them immediately. Hence, the damage will also be controlled at the earliest, so it will not increase and make you spend more money. Also, your guests will have a perfect home-like experience.
Automate Your Cleaning & Payments Online
The best thing you can do automates your cleaning schedules and payments online. This will help you spend less time organizing the cleaning of your property after the departure or arrival of your guests. Quicklyn offers the option of scheduling the cleaning online, wherein you can choose the dates in advance according to the arrival and departure of your guests. Hence, you can be relaxed and not stressed about preparing Airbnb for your guests.
We make sure that our expert cleaners visit your property and clean it perfectly. The team will also clean the linens and change them. They will take care of all the basic cleaning, supplies, damages, and any other relevant thing that would make your guest's stay convenient.
Once you have everything in place, you can be assured that your guests will give you a good rating. Hence, your chances of getting more guests increase every time.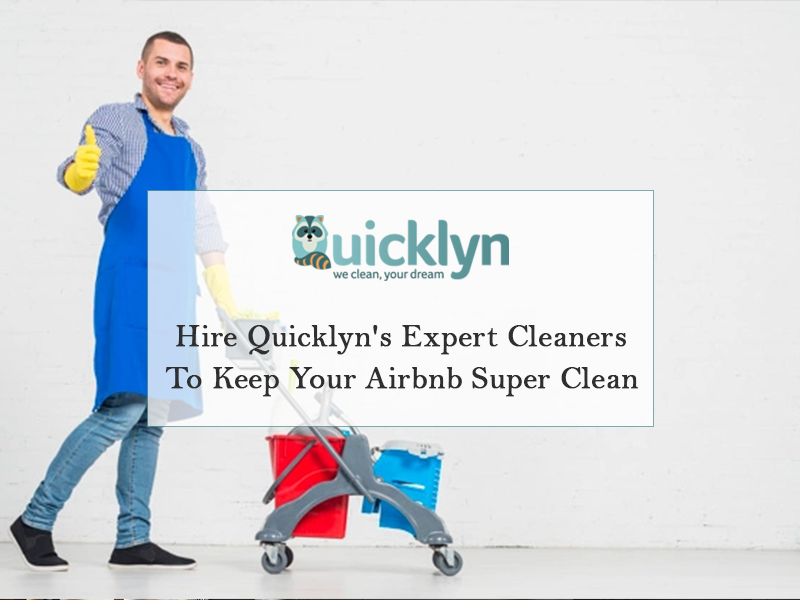 Final Words
To sum up, it is absolutely worth investing in Airbnb cleaning services. Airbnb cleaning service cost is also affordable when you are working with professional cleaning agencies such as Quicklyn. Moreover, with the help of these pro tips, you will be able to keep your Airbnb super clean. So, your ratings will improve, and you will actually end up earning more money through your Airbnb services. Imagine earning passive income through your Airbnb without even worrying about the cleaning every time your guests are scheduled to arrive. This can be really satisfying. So, try out the services of Quicklyn and get more positive reviews from your guests. Your guests will definitely appreciate a clean and disinfected accommodation.
Read Also – How to Find the Best Home Cleaning Services in 2023