Tips To Find A Good Airbnb Cleaning Service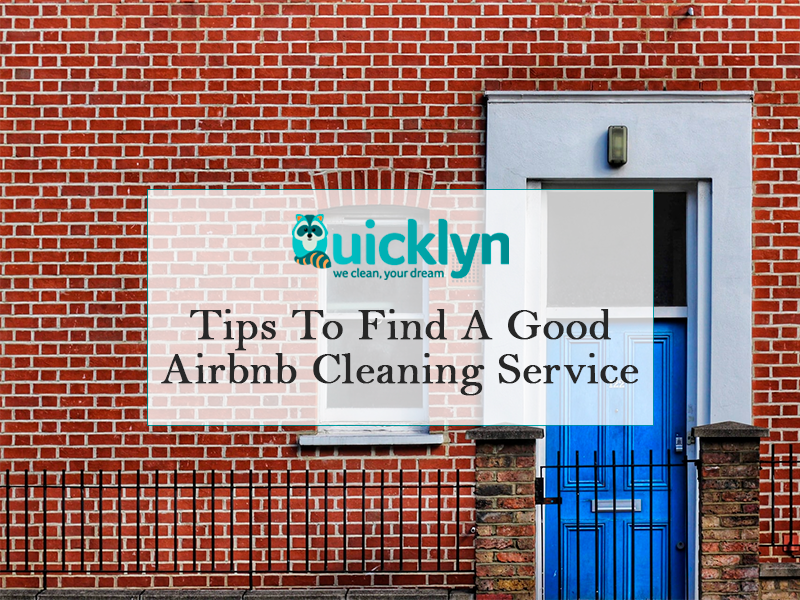 If you rent a room or a house to customers of an Airbnb, you would know that maintaining a good Airbnb requires professional cleaning every time you have a guest. However, it can be a very demanding task if you plan to do it entirely by yourself, especially during a busy period. In such a situation, it is great to look for an Airbnb cleaning service so that they can take away the hassle of cleaning and maintaining your Airbnb apartment. You can find a cleaning service for a short-term rental because there are numerous options on the internet. But how do you choose a good one at a reasonable Airbnb cleaning service cost?
Here are some tips that can come in handy!
1. Check Out The Cleaning Packages Offered: Most cleaning companies offer a variety of cleaning packages, and their prices may vary according to the package you choose. You can have a basic cleaning package, a deep cleaning package, or a specialty cleaning package. Some companies may offer more varieties, but you can choose the one that best suits your requirements without compromising too much with your budget.
2. Check Out The Prices: It is good to have an approximate budget in mind and then start looking for cleaning services. The cost of Airbnb cleaning services varies depending on the cleaning company you choose. Some offer a flat fee for a cleaning service for a short-term rental, while others may charge on an hourly basis. It is recommended to go for a flat fee even if it is slightly higher than the hourly charges. Going for this kind of paying option helps in having a clear monthly budget that you need to set aside for your Airbnb property.
Look For more tips Online:
3. Look For Reviews Online: The best thing about the internet revolution is that you can check about companies online. So, before hiring a company, you must read up about its services and reviews online to get clarity on other people's experiences with the company. This will help you make an informed decision about the company you end up selecting to clean your Airbnb place.
4. Clarify The Turnaround Time: You must always clarify the turnaround time before you hire a cleaning service. This is of paramount importance, especially if you have the same-day departure and arrival of guests planned. Normally, a cleaning company may take anywhere between 60 minutes to 90 minutes to finish the cleaning of a particular space. Again, this may vary according to the size of your property and the number of people who come to do the cleaning. In any case, it is good to clarify these things beforehand so that you are not left shortchanged at a later stage due to miscommunication.
5. Mode Of Communication: Communication is a must when it comes to Airbnb cleaning. Hosts cannot always be present during the cleaning time, which makes a streamlined communication channel between the cleaning service and the host all the more important. When looking for a cleaning service company, you must assess how good they are at communication and updating of the progress before you hire them in earnest. For instance, you must be able to get in touch with the company using different channels to get updates or contact them in case of any queries.
It is no secret that running a rental business for vacations or any other reason requires a lot of hard work and commitment. This is especially true if you manage more than one Airbnb property simultaneously. Hence, in order to optimize efficiency and save time, you must be able to automate a few areas of your business. Cleaning is an important part that needs automation. You must maintain high levels of cleanliness at your Airbnb property, and a trusted cleaning company can help significantly in this regard. Choosing a reliable and efficient cleaning service can ensure that your rental place will be spick and span before the guests arrive at your property for their stay.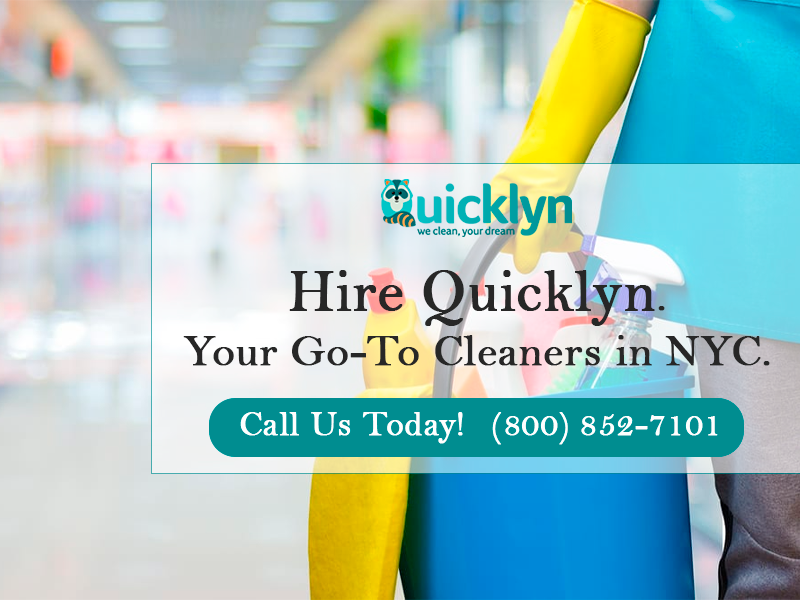 You can find a professional and trusted Airbnb cleaning service by asking local Airbnb hosts for recommendations. A foolproof way of getting information about the best cleaning companies in your area is word of mouth. You can also explore the several online forums that are available for rental owners and Airbnb hosts. Remember to choose a reliable cleaning service like Quicklyn that ticks all the boxes so that you can have a quick and hassle-free experience.
The Best Way To Schedule Cleanings
The best way to stay on top of your day-to-day tasks is by optimizing your cleaning schedule. Remember to discuss the agenda in detail with the selected cleaning company before you hire them. You should be able to schedule a cleaning through various channels such as phone calls, emails, or apps. If you run a rental business remotely, being able to schedule a cleaning through some software can be a huge blessing in the long run.