Top Reasons Why House Cleaning Gift Certificate Is The Ideal Gift For 2022!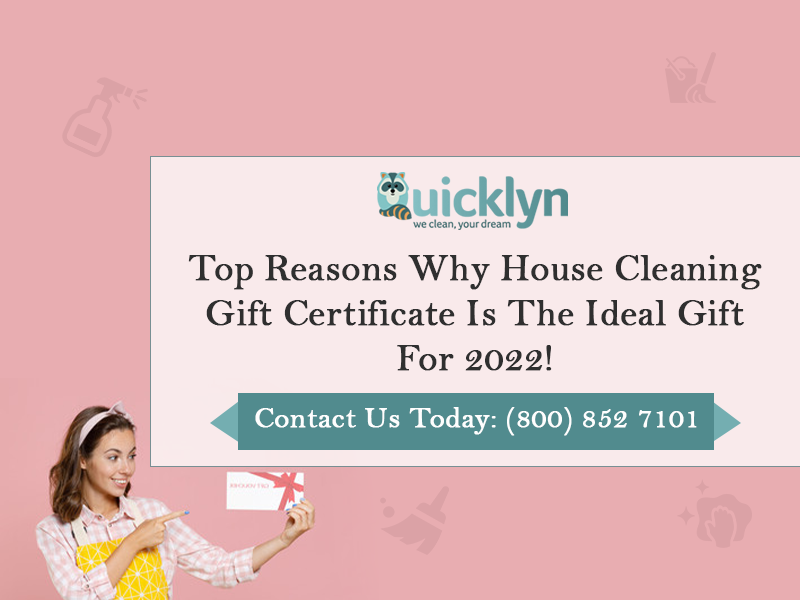 Beautiful, but2022 is here, and it sure is shaping up to be a cold winter. The beginning of a new year brings with it a lot of promise and hope for better things to come. It is also the official gifting season and surprising your loved ones with presents to make them happy and feel special. So, how about you give them house cleaning gift certificates this new year and help make their lives easier?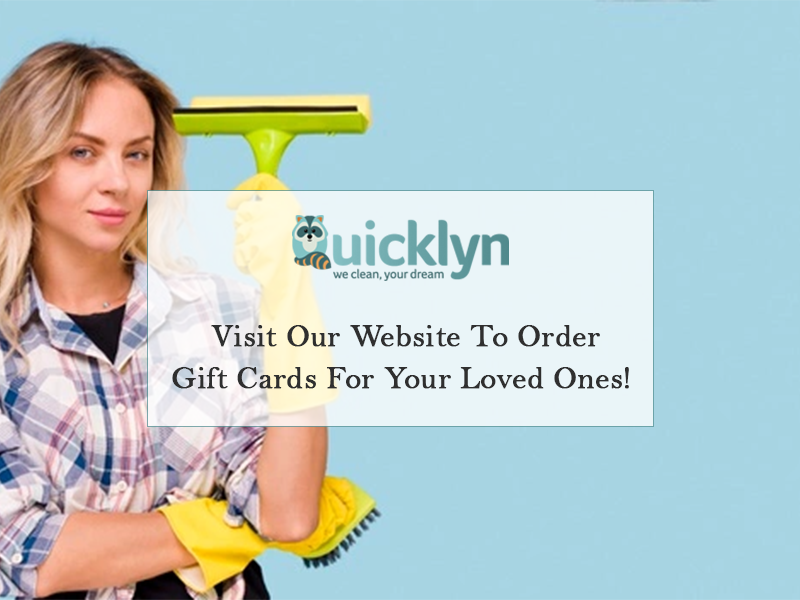 In this article, we share with you all the reasons why house cleaning gift certificates are the ideal present for your friends and family this new year!
House cleaning gift certificates are a super practical gift option because everyone needs to take care of a lot of cleaning chores during the holidays. From vacuuming the house to cleaning the windows and organizing the kitchen, everything needs to be in place so that you are ready to have guests over whenever you want. Hence, giving a gift card in cleaning is the perfect way to show your loved ones how much you appreciate them and understand their needs.
As mentioned above, you will never find a more thoughtful gift to give to your loved ones. Any homeowner who has a steady job or lots of daily work to accomplish will always appreciate getting the house cleaning chore out of their way. Maid services can help them keep the house spick, span, and organized. This will help them unwind in a clean house after a long exhaustive day at work. Moreover, it will allow them to start their new year with a neat and clean house. Also, it will keep them motivated throughout the year.
You will be helping your loved ones with a huge daily task
Cleaning is one of the biggest chores in the life of any homeowner. It is not just about vacuuming the floors or cleaning the dishes. Cleaning involves dusting, taking out the trash, deep cleaning the furniture, oven, stoves, windows, and much more. It involves making sure that every single corner of the house is free of dirt and dust. Hence, giving a cleaning service gift certificate to your loved ones is the perfect way to take all their household cleaning chores out of their hands and give them a kick start for the new year.
A great housewarming present
Moving into a new house is always stressful. It involves a lot of moving and cleaning. You can help de stress your loved ones by giving them a house cleaning gift card. This will ensure that when they move into their new house at the beginning of the new year, the place is thoroughly cleaned, and they can move in without having to worry about cleaning everything and organizing their stuff. Cleaning services will help make the transition easy for them.
A cleaning gift card For your grandparents
You might have grandparents who like keeping their house clean and beautiful. However, they might have trouble keeping up with the daily chores, so gifting them a cleaning gift card will help them relax. They will get a clean house this new year without having to lift a finger. This is the perfect way to show your grandparents how much you love them. Through this gift card, you can tell them that they deserve the break this holiday. Don't forget to add a personalized note to the gift card saying, "Just sit back and relax! Let me take care of you for once!"
The perfect gift for families with newborns
Having a baby is a huge change in one's life. It is a full-time job where you need to take care of the baby and be vigilant at all times. Parents with newborns get little to no sleep, and the added headache of cleaning the house can be too much for some. This is precisely why if you have someone in the family with a newborn, you must give them a cleaning gift certificate so that the cleaning agency and maids can make sure that their house is properly deep cleaned and disinfected. This will help them rest easy this holiday season, making them feel content and much more relaxed for the new year.
An amazing gift for loved ones recovering from an illness
If you have someone who is recovering from an illness, you can ease their lives by giving them a cleaning gift certificate. This will reduce their anxiety about the dirty and disorganized house as all the cleaning will be done for them. The gift card will give them a much-needed respite to recover properly. This will make for the most thoughtful gift for your friends or family. The gift certificate will make them feel cared for and special.
Final Words
As is evident, the gift of cleaning is the ultimate gift for your loved ones. You can give a gift card in cleaning to your friends and family this new year and help them with cleaning this holiday season. They will not only appreciate the help, but it will be a gift that will actually be useful for them.
If you are looking for premium cleaning services in New York City, try Quicklyn! We are a reputed name in the cleaning industry and have countless loyal customers. They still continue availing themselves of our unparalleled cleaning services and expert maids. You can choose a cleaning service according to your requirements and budget, and we will be happy to help you.
To book a cleaning appointment with us, visit https://quicklyn.com today!