Types of Cleaning Services You Can Avail When You Hire House Cleaning Maids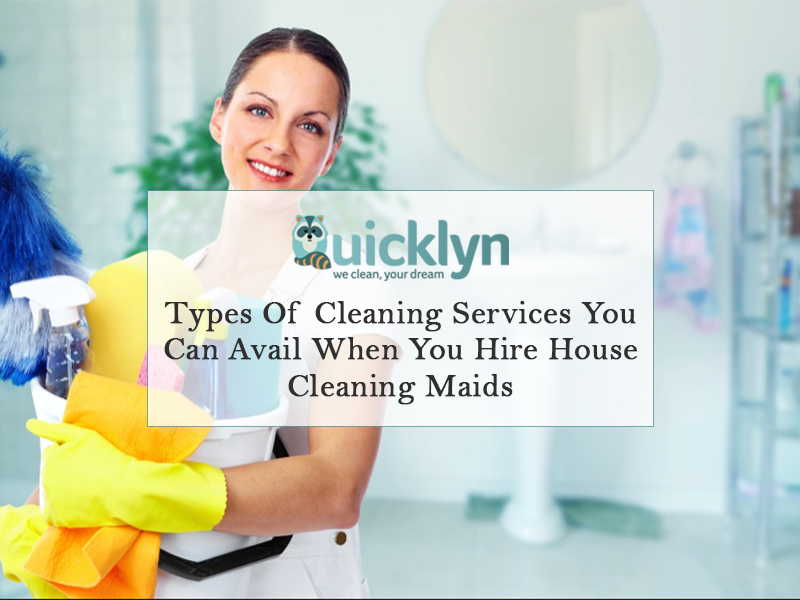 When you think about hiring house cleaning maids, there are many possibilities you can look into for the best results. You can hire a maid for apartment cleaning, holiday cleaning, deep cleaning, specialty cleaning, and much more. There are also short-term rental cleaning services that you can avail yourself of according to your needs. If you are running something like an Airbnb, going for this option can be a good idea. So, you can find something that works well for your requirements.
Here are some of the many types of cleaning services
Apartment Cleaning: Apartment cleaning services include cleaning the entire apartment, including mirrors, windows, under the furniture, ceiling fans, doors, pictures, wall art, etc. You can choose to get your apartment cleaned once a week or once a month. Getting this cleaning done is to make sure that all the corners of your house are flawlessly cleaned.
Kitchen Cleaning: Kitchen cleaning services include wiping and dusting the countertops as well as vacuuming the floors. It also includes cleaning cooktops, appliances such as ovens or microwaves, shining the cabinet hardware, faucets, washbasin, etc. It is recommended to get your kitchen cleaned on a weekly basis so that it is unblemished. However, you can choose the frequency depending on your requirements.
Bathroom Cleaning: Bathroom cleaning is an important part of our services here at Quicklyn, and we make sure that we offer high-quality cleaning services for your toilets and bathrooms. It includes rinsing and scrubbing the showers and sinks, wiping down the mirror and the vanity, disinfecting the toilets, cleaning the lights and other fixtures, scrubbing the toilets, and sanitizing them completely. A toilet is the most-used part of any household, so it is recommended to get it cleaned thoroughly at least once a week. That said, again, it depends on your needs, so you can get it done more or fewer times a week.
All-Inclusive Cleaning:
All-inclusive cleaning includes cleaning of all the parts of your house, including the bedrooms, living room, kitchen, toilets, etc. It is an intensive cleaning and lasts for a few hours, depending on the size of your house. You should get cleaning done at least once a month or once in three months, depending on your preferences.
Holiday Cleaning: Quicklyn is a trusted name when it comes to home cleaning services. You can get in touch with us during the holiday season to ensure that your house is thoroughly cleaned and perfect for guests. We offer a number of holiday cleaning services with finishing touches such as polishing, scrubbing, and dusting of halls so that your guests can enter the house in style. We also ensure that all the windows in your home are streak-free and clear so that both the outdoor and indoor decorations can be enjoyed properly by everyone.
Green Cleaning: At Quicklyn, we know how important it is to ensure that the cleaning services you get are not just perfect but also safe. Our company is more than just about cleaning services. We pride ourselves on providing our loyal customers with green services that are kind to the environment. This means that we use the best products and advanced processes that are eco-friendly. All our products are government-approved, and you can ensure a clean and safe house.
Hire a maid for cleaning services
Specialty Cleaning: Your house requires special attention in terms of housekeeping when it comes to important occasions such as birthday parties and holiday dinners. That said, these events are likely to keep you extremely occupied, which can make the task of detailed cleaning that much more difficult. This is precisely where Quicklyn can help you. We offer specialty cleaning services to all our customers to help them use their time in the best possible manner. Irrespective of the kind of specialty cleaning you require, one of our professionals can help you out in no time. We guarantee that you will not have to worry about a thing. Once our team is done with your house, you will be completely satisfied with the end result.
Enhanced Disinfection Services: The enhanced disinfection services offered by Quicklyn include high-quality cleaning solutions such as the best-in-class equipment from the pioneers in cleaning services. Our disinfection services are aimed to ensure that your complete house is disinfected properly to keep diseases at bay. If you have children or babies at home, you must get your house disinfected.
Organizational Services: Quicklyn is more than just about cleaning. We also offer organizational services that include a thorough cleaning, after which we organize the items at your home. We also help you decide how to best dispose of your old belongings. In addition to that, we create effortless labeling systems and make all your spaces look visually appealing and streamlined.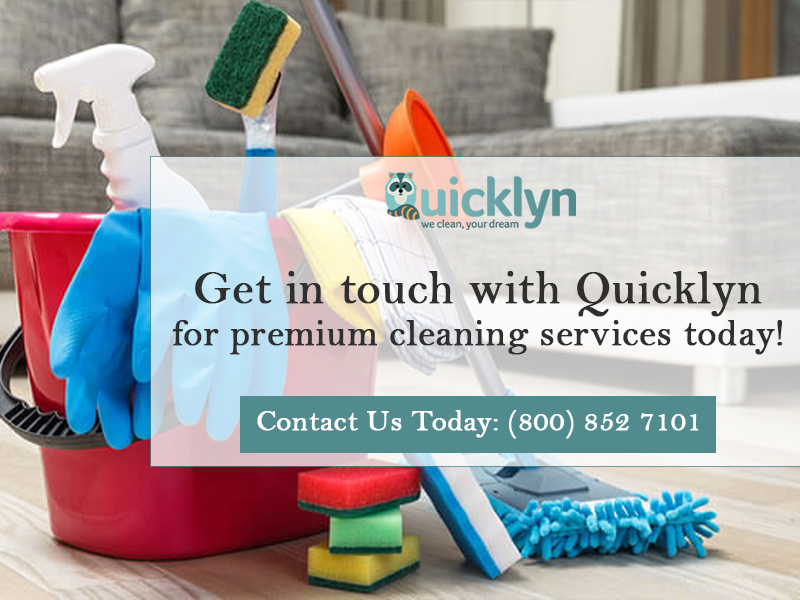 Get in touch with Quicklyn for premium cleaning services today!