What Are The Health Benefits Of A Clean Home?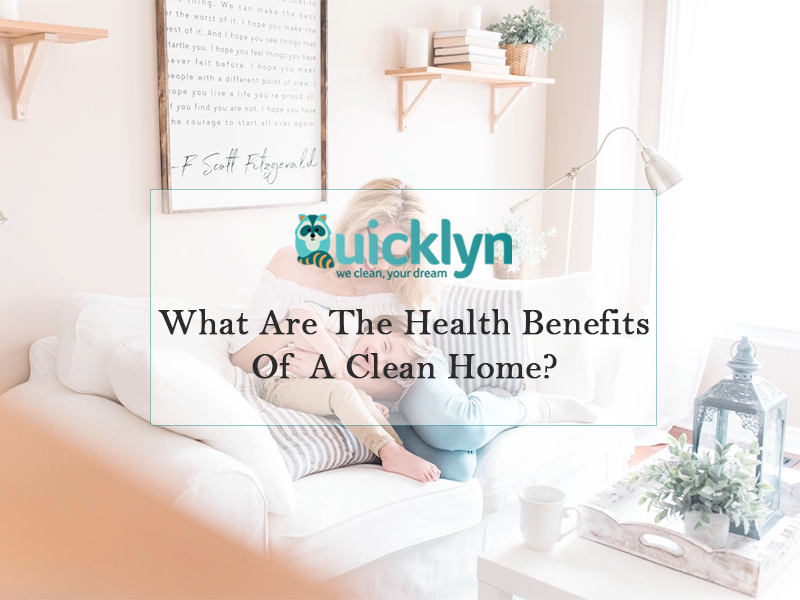 Cleaning and sanitising your home regularly can go a long way towards improving your overall health and hygien. If our house is dirty and unkempt, it can cause allergies, skin infections, and even give rise to severe respiratory problems. Studies suggest homes that were routinely cleaned have better indoor air quality. Additionally, the residents in such households have been observed to be physically fitter and less stressed too.
Hence, it is imperative to maintain the hygiene of your home. Houses can have a variety of germs, especially in the kitchen, bathroom, and other frequently used rooms. Therefore, you should invest time to declutter your home and make it germ-free. The best way to go about it? By dividing the chores among the members, of course.
In the modern scheme of things however, ones' busy schedule keeps them from tidying up their place the way they'd want it to be. This is where professional apartment cleaning services such as Quicklyn in New York come into the picture. Our maid perfect cleaning services coupled with our pocket friendly rates allows you to hand over your cleaning duties to us, and go about your daily schedules without skipping a bit. In this article, we take a look at the myriad benefits of maintaining a clean home. Read on to find out more about them.
Removes Harmful Bacteria and Viruses 
When you go for days or weeks without properly cleaning your home, you encourage the development of dust mites and molds, as well as the accumulation of pollen (and pet dander if you have pets). Consequently, these act as breeding sites for harmful allergen and viruses that can greatly compromise your immune system.
Constant exposure to these toxins can lead to asthmatic attacks, kidney disease, nose irritations, persistent coughs, common cold, liver disease, and in some extreme cases, even cancer. The manifestation of common cold symptoms such as coughing, nasal congestions, sore throat, headaches, and the like mostly takes place on account of mold formation.
By regularly cleaning your house, you essentially remove the presence of such toxic health hazards and shield yourself and your loved ones from its harmful consequences. Remember, mold formation usually takes place in areas that are subject to high levels of moisture. Accordingly, you can target all those portions of your house where mold might persist.
Improves Mental Health
There is no doubt over the fact that the state of your home has a significant impact upon your mental state. Besides nurturing your physical wellness, a tidy home greatly rejuvenates your spirits as well. Coming back to a cluttered and unclean home after a long day of work can take a considerable toll on your mental health.
The gratification that you receive after your house is completely cleansed at the end of a deep cleaning service plays a big role in improving your mental health.
Eliminates Pests
Though it may appear trivial and relatively harmless at the outset, if left unattended to, a pest infestation is well capable of spelling utter doom and horror for your house. To avoid any scope of large-scale damage and long-term consequences, it is important that owners attend to matters like these at the earliest and not shy away from taking professional help.
What makes these pests particularly hard to remove is the fact that they are extremely difficult to spot in the first place. This is where having a disciplined cleaning routine comes to your rescue. Regular cleaning helps you attend to every nook and cranny of your house that might have been acting as a possible haven for microscopic bugs, and other small bacterial life forms.
Prevents Allergies 
A lot of the bacteria found inside homes can be airborne that causes the residents to have allergies and respiratory problems like asthma, rhinitis, and chronic sinusitis. Moreover, allergens like dust mites, pollen, dander, etc. can cause nasal congestion, skin infections, runny nose, watery eyes, cough, and laboured breathing. A clean house is devoid of such allergens and moulds that act as breeding grounds of these toxins, thereby keeping its residents safe from from severe allergic reactions and respiratory issues. 
Reduces Safety Hazards 
Clean homes have less clutter that makes them safer than dirty ones. This is because homes that are littered with things are at a higher risk of safety hazards like toppling of things, house fires, and injuries caused due to tripping. On top of that, regular cleaning and decluttering allows you to do away with overlooked or hoarded chemical products. The accidental leakage or spillage of such products can give rise to severe respiratory issues.
Say Hello To Clean And Healthy Houses With Quicklyn
Quicklyn's vast suite of apartment cleaning services in New York helps you find housemaids and provides you with top-notch cleaning options that take the burden of cleaning the house completely off your shoulders. Our hand-selected team of professional cleaners and luxury maids are always ready to keep your home looking, smelling, and feeling fresh – so you don't have to.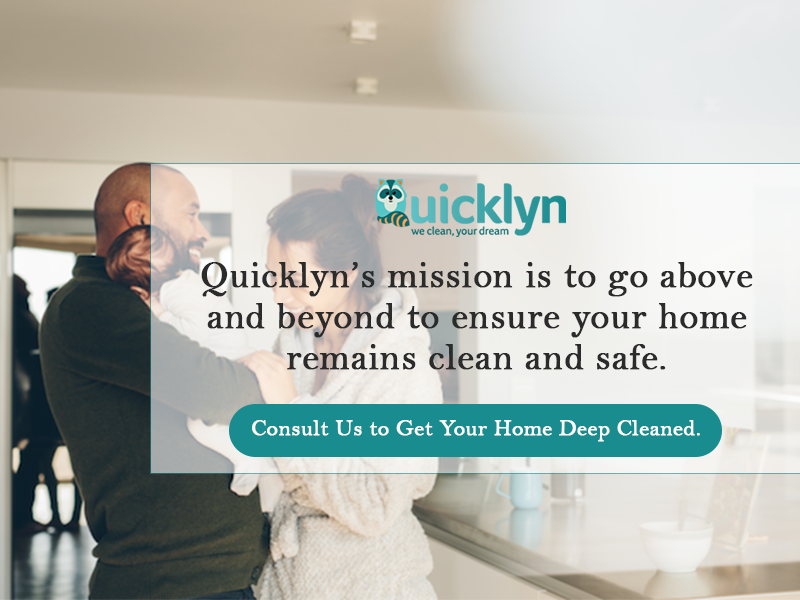 Quicklyn upholds high levels of quality, trust, and care and all of our professional cleaners are respectful of you, your family, and your home. Quicklyn's mission is to go above and beyond to ensure your home remains clean and safe. Its cleaning services are tirelessly dedicated to keeping NYC homes spotless. So, the next time you think of searching for a "cleaner near me", save yourself some time and book Quicklyn instead.